Dross Berman is led by two seasoned personal injury attorneys that bring experience, drive, and a record of success together to provide victims with the best representation possible.  Justin S. Dross, and Joshua Berman, are focused on providing clients with a positive experience in what may otherwise be a difficult time.
Link to: Justin Dross, Esq.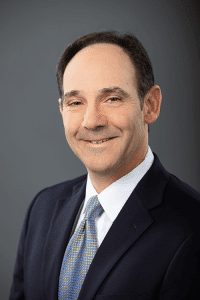 Justin S. Dross
Partner
Justin S. Dross, Esquire, has dedicated his entire career to helping people get the legal attention they deserve. He believes that hard work, foresight, and preparation are the most important factors in handling every case, and those values, combined with his extensive litigation and trial experience, have made him extremely successful in pursuing every case to the best possible result.
Mr. Dross started practicing law in 1993, when he joined his father's law firm, Dross, Levenstein, Perilman & Kopstein. He was extremely fortunate to be taken under the wing of his father, Irving Dross (1937-2005), a prominent litigation and trial attorney, and to receive extraordinary experience during his early years of practice. He rapidly rose through the ranks of the personal injury and general litigation fields and carved out a reputation for diligent and meticulous work in very difficult personal injury cases. He became a full partner at DLPK in 1999, and continued with the firm until 2006.
In July of 2006 he opened his own firm, The Law Offices of Justin S. Dross, LLC, where he continued to specialize and excel in a wide variety of personal matters and other general litigation cases. On February 1, 2017, he joined forces with Joshua Berman, and launched Dross Berman, LLC. Today, with over 22 years of experience, he is a seasoned litigation and trial attorney with a true passion for representing injured people. He has conducted more than 60 jury trials, and over 150 bench trials, arbitrations and mediations in numerous areas of personal injury, general litigation and criminal defense.
EDUCATION:
Southwestern University School of Law, Los Angeles, CA, J.D. 1993
University of Maryland, College Park, B.A. Political Science 1990
MILITARY SERVICE:
United States Army, Active Duty, Bindlach, West Germany 1984-1986
BAR ADMISSIONS:
Maryland
District of Columbia
Federal District Court for Maryland
Federal District Court for the District of Columbia
ASSOCIATIONS:
Maryland Association for Justice (formerly Maryland Trial Lawyers Association)
Trial Lawyers Association of Metropolitan Washington, D.C.
American Association for Justice (formerly ATLA)
Montgomery County Bar Association
Prince Georges County Bar Association
Dross Berman LLC - Personal Injury Attorneys in Maryland, DC and Virginia
Link to: Joshua S. Berman, Esq.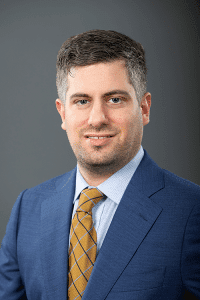 Joshua S. Berman
Partner
Joshua Berman is an experienced personal injury attorney who has represented countless clients who have suffered in a variety of accidents. Mr. Berman has practiced as a Senior Associate at Rowe, Weinstein and Sohn, PLLC from June 2013 to January 2017. Prior to this position, Joshua represented personal injury clients at Karp Frosh Wigodsky and Norwind, PA.
Mr. Berman chose to make a career of helping victims from his personal experience with his family and insurance companies. As a child, a teenage driver who was late to school ran a red light and changed his family's life. In an instant, his father, the main breadwinner of the family, was left permanently disabled. Instead of stepping up to the plate for his family, the insurance companies did whatever they could to avoid being fair. It took three years of extreme financial hardship and stress on his family to reach a conclusion. After seeing his family go through this, he decided that being an advocate for victims was his calling.
EDUCATION:
University of Maryland, School of Law, Baltimore, J.D. 2009
University of Maryland, College Park, B.A. Political Science 2006
BAR ADMISSIONS:
Maryland
District of Columbia
Federal District Court for Maryland
Federal District Court for the District of Columbia
ACCOLADES:
Rising Star Attorney
Dross Berman LLC - Personal Injury Attorneys in Maryland, DC and Virginia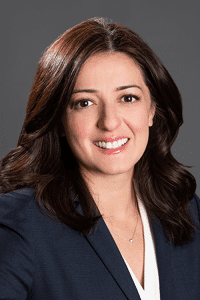 Farheen Kaleem
Associate
Farheen has dedicated her entire legal career in the courtroom advocating for her clients' rights. Even before graduating law school, Farheen represented indigent clients in the Circuit Court for Baltimore City as a Student Attorney for the Family Law Clinic at the University of Baltimore. During her summers, she also clerked for the Maryland Public Defender's office and interned for the Honorable Judge David A. Boynton of the Circuit Court for Montgomery County. Upon graduating, she represented minors in Child Welfare matters in Montgomery County. She then continued on to represent injured employees in Workers' Compensation cases as well as represented plaintiffs in personal injury cases throughout Maryland and the District of Columbia. Most recently, Farheen represented the Internal Revenue Service in the United States Tax Court as part of her Masters of Law Taxation program at the University of San Diego School of Law. Since joining Dross Berman, Farheen continues advocating for her client's rights as a plaintiff's attorney.
Prior to law school, Farheen worked in advertising for the Discovery Channel in Silver Spring, Maryland.
In her free time, Farheen enjoys spending time with her husband, two kids and family and friends. She likes traveling, scuba diving, cooking and has a passion for art and design.
EDUCATION:
University of Maryland, School of Law, Baltimore, J.D. 2010
University of Maryland, College Park, Robert H. Smith School of Business, B.S. Business Administration 2001
University of San Diego, L.L.M. Taxation, 2018
BAR ADMISSIONS:
Maryland
District of Columbia
United States Tax Court
Dross Berman LLC - Personal Injury Attorneys in Maryland, DC and Virginia