Uninsured Motorist Claims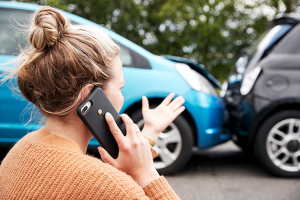 What many people don't realize when they are the victim of a hit-and-run, an accident with an unidentifiable vehicle, or if an at-fault driver turns out to be an uninsured driver with no auto insurance or liability coverage is that they can often obtain insurance coverage through their own insurance policy's uninsured motorist coverage.  In the District of Columbia, Maryland, and Virginia, all auto insurance policies carry uninsured motorist coverage.
What is Uninsured Motorist Coverage?
This coverage essentially means that a driver's carrier makes the driver whole by paying medical expenses and medical bills, loss of income, as well as pain and suffering as a result of the car accident – effectively, one's own auto insurance assumes liability for compensating them.   To obtain coverage, the victim must show that (1) the other vehicle is either uninsured or unidentifiable; (2) that the victim did not contribute to the accident; and (3) the extent of their damages.  Using uninsured motorist coverage will have little if any impact on insurance rates, deductibles, and premiums.  In addition to uninsured drivers, your uninsured motorist coverage may also serve as underinsured motorist coverage allowing your company to make up the difference between your damages as well as the policy limits of the other driver.
Do I need an Attorney to use Uninsured Motorist Insurance?
While this may be your own liability insurance policy, it is still advisable to seek counsel, as your own insurance company, like most insurers, is still an insurance company whose goal will be to pay the victim as little as possible.  An attorney experienced in working with insurance companies can ensure that your bodily injury coverage is maximized by identifying coverage limits, negotiating with your insurance company, and making sure that your insurance company is fulfilling their obligation to you by paying out the claims they are liable for.  You pay for uninsured motorist coverage for a reason – so that you can use it if you are in an accident with an uninsured driver.  Contact us at Dross Berman for a free consultation on your uninsured motorist claim.