The Importance of Filing a Dog Bite Report
What is a Dog Bite Report and Why Is It Important?
A dog bite report is a document created and filed as a public record by the local jurisdiction's police and/or animal control office in case of a dog bite incident. This document is important because it provides necessary information about the incident, including details about the victim, dog owner, and the dog involved. Filing a dog bite report can be critical in determining liability in legal matters. It is important to understand the importance of filing a dog bite report. A bite report is important to ensure that a dog owner reports important information such as rabies vaccination status and also enables animal control agencies and jurisdictions to track dangerous dogs with a history of multiple dog attacks.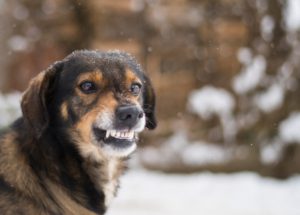 The Necessary Steps to Take Following a Dog Bite Incident
Being bitten by a dog can be a traumatic experience. It is important to take the necessary steps following the incident to ensure that justice is served and you receive the proper medical attention. This article will provide an overview of what to do after being bitten by a dog, including filing an incident report and seeking medical attention. It will also discuss how to properly handle the situation to protect yourself and others from future attacks.
Who is Required to File the Dog Bite Report?
It is important to report any incident of a dog bite not only to help preserve the victim's legal rights but in order to protect the public from further harm as well. But who is responsible for filing an incident report for an animal attack? The responsibility of filing an incident report after a dog bite falls on the person who has been attacked, or if they are unable to do so, then it can be filed by someone else on their behalf. Depending on where you live, there may also be local laws that require certain individuals or organizations to file such reports with authorities. In some cases, medical professionals may also need to file an incident report if they treated someone for a dog bite-related injury. If you are bitten by a dog, your dog bite attorney can also help file a report for you.
What Information Needs to be Included in the Dog Bite Report?
An incident report following a dog bite is an important document that provides a detailed account of an animal attack incident. It is important to provide accurate information in the report as it helps in determining the legal responsibilities of the parties involved and can be used as evidence in a court of law. In order to ensure that all necessary information is included, it is important to know what information needs to be included in the incident report. This includes details such as the date and time of the incident, location, description of the animal involved, dog license number (if available), injuries sustained by any parties, and other relevant details. In addition, contact information (phone numbers, names, and addresses) for any witnesses should also be included in order to help corroborate any statements made by those involved.
Where to File Dog Bite Reports?
Different jurisdictions have their own way of filing a reports following dog bites. Here is a selection of resources for reporting dog bites in Washington, DC, Maryland, and Virginia.
Washington, DC
In Washington, DC, dog bite reports are filed through the Department of Health. You can see more information here https://dchealth.dc.gov/service/dog-bites, or you can call local animal control at (202) 576-6664 to report all animal bites.
Maryland
| County | Contact |
| --- | --- |
| Montgomery County | Animal Services Division at 301-279-8000 |
| Prince George's County | Prince George's County Police Department at 301-333-4000 and the Health Department at 301-583-3750 |
| Howard County | Community Hygiene Program at 410-313-1773 |
| Anne Arundel County | Police Non-Emergency line at 410-222-8610 |
| Baltimore County | Police Non-Emergency at 410-887-2222 |
| Balitmore City | Animal Control at 311 |
Virginia
| County | Contact |
| --- | --- |
| Fairfax County | Fairfax County Animal Protection Police at 703-691-2131 |
| Loudon County | Loudoun County Department of Animal Services at 703-777-0406 |
| The City of Alexandria | The City of Alexandria Animal Services at 703-746-6000 or animalservices@alexandriaanimals.org |
| Prince William County | Prince William County Police Non-Emergency Line at 703-792-6500 |
Contact Us
If you have been bitten by a dog, it is important to speak with a qualified and experienced dog bite attorney. Reach out to the team at Dross Berman today for a free consultation.